Hen Stories - Media
Here you can find images and films relating to the Hen Stories project.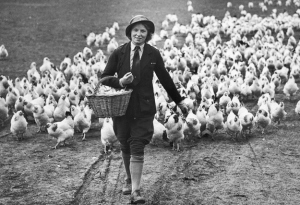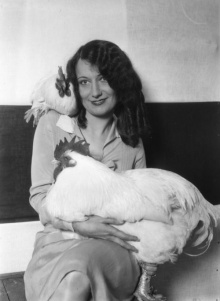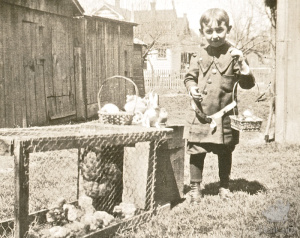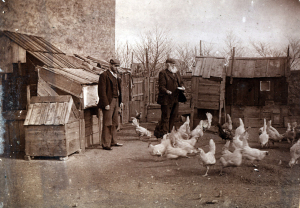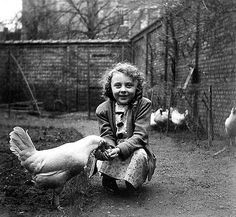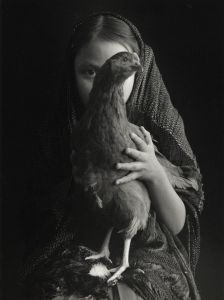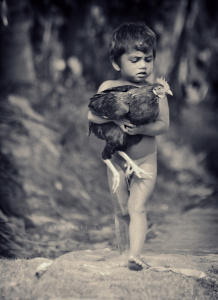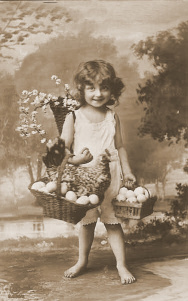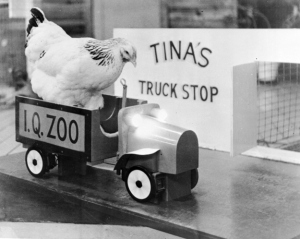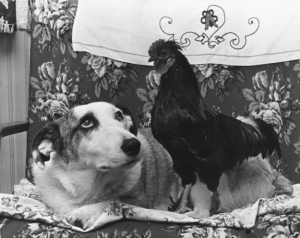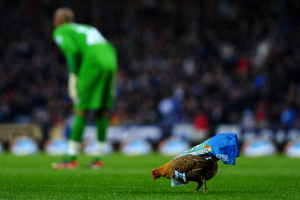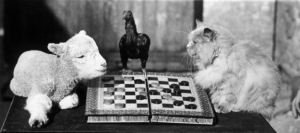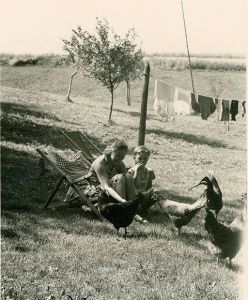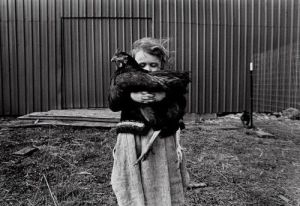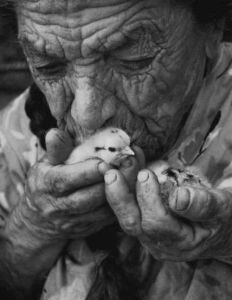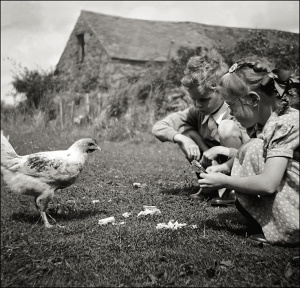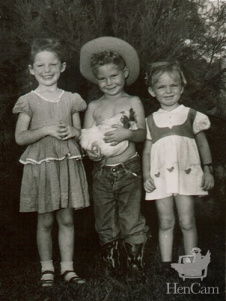 Collecting Eggs
Tony Warne's love of chickens has inspired him into chasing an unusual, rather curious goal – getting into the Guinness Book of World Records for having the largest collection of hen related artefacts. We pay him a visit at his new home to see how close he is to realising that ambition.
Innards and Outs of Catching and Cooking
Hen Keeping isn't all cuddly chickens and pleasant poultry… sometimes it requires a strong stomach to tackle the guts and gore of catching and cooking. We ask our chicken keepers about their experiences of plucking and gutting, necking and pecking.
Catching and Cooking: Eating Your Own Chickens?
We ask perhaps the most taboo question in the world of chicken keeping – do you, or would you, eat your own chickens? We gain a little bit of insight into the psychology of our henthusiasts and discover which side they come down on; practical poultry keeper or tender-hearted hen lover.
Catching and Cooking: Eggcellent Egg Stories
We all love a good egg, but no one is as yolk-proud as a chicken keeper. Find out how our henthusiasts like their eggs in the morning, and hear the many cracking stories they have to share!
The Fowl Fiendishness of Mr Fox
Every chicken keeper dreads the day they come home to a flurry of feathers and hentrails in the chicken coop. We chat to backyard chicken keepers about their experiences of a fox attack – how did it happen? How can it be avoided? Can it cause a family feud!?
Peck Happy Poultry
Even the poultry pros can be the victim of a particularly spirited chicken. We hear about vicious hens with vendettas, peck happy poultry and the bloody battles between Man and Cockerel.
Lay Eggsperts
Chicken Keeping isn't just for backyard beginners – we ask those who make a living from poultry about how their businesses came to be, the rewards of being a professional chicken keeper and gain insight into the ups and downs of making your living from hens.
Fancy Fowl – Shows and Auction
We hear from people involved in the more professional side to poultry. Learn about the standards for breeds and why individuals are lured in to the wonderful world of showing chickens; is it the fancy fowl friendships or the rush of becoming top of the pecking order?
Wartime Poultry
Food was scarce during the war and eggs became the bedrock of many a diet. When rationing hit home and tummies, chickens and their reliable egg laying helped many families through the tough times. We explore the memories of some of those who endured the tough war years and how rearing chickens benefitted their families.
Plucky Poultry
Chickens aren't widely known for their cunning, but people who keep hens will know they can be surprisingly sassy and strong willed when they want to be. We hear about chicken Great Escapes, the weird and wonderful places they insist on laying their eggs and general tales of our hens, the mischief makers.
Poultry Pets (1/2)
For many chicken keepers, their hens are as part of the family as a cat, dog or any other conventional pet. This film explores the names our henthusiasts give their poultry pals, their characteristics, quirks and sometimes surprising quick wittedness.
Poultry Pets (2/2)
In addition to making great pets, chickens also require lots of looking after and a bit of TLC at the very least! Our hen keepers explain how they take care of their chickens, what they like to do with them and why they are a great addition to the household.
Changes in Chicken Keeping
Chicken keeping, like many things, has evolved over the years. Methods and motives have shifted from the war years to now, and we wanted to know in what way our chicken keepers think the landscape of chicken keeping as changed through the decades.
Logistics of Chicken Keeping
We ask our chicken eggsperts about the do's and don't of chicken keeping. Coops, feed and breeds vary from person to person, so we explore all the different options and seek some tips from those who know it best.
Please help us fund more projects.
Donate